BASIC AIR CARGO INTRODUCTORY COURSE
AAT Training Hub is also accredited to conduct the Cargo Introductory Course as part of the IATA regulations. Please contact us to enquire if you wish to send your staff for this effective program conducted by our expert trainers!
Key topics include:
Air Waybill completion and basic rating

The operation of freight forwarders

The operation of airline cargo units

International Recognised Organization geography, TACT, AOG, and other cargo manuals

Basic Cargo procedures
Target Audience: Freight Forwarders, Cargo Agents, Ground Handling Staff and Shippers.
Course Outline:
Unit 1:
Industry Regulations
ICAO
National Aviation Authorities
IATA & FIATA
Unit 2:
Air Cargo Agent
Consolidators
Operation
Service Function
Organization
Liability
Unit 3:
World Geography
Cities and Countries
IATA 3 codes
Calculation of Transportation Time
Unit 4:
Use of Guides
Effectively Use The Guides In Air Cargo Transport
OAG
Constructing Unpublished Transfer connections
Unit 5:
Aircraft types
Loading Charts
ULD Characteristics
Unit 6:
Handling Facilities
Customs Clearance
Storage at Airports
Loading/Unloading Facilities
Other Equipments For Successful Transport
Unit 7:
Air Cargo Acceptance Instructions For Carriage
Acceptance Based On The SLI
Acceptance Of Special Cargoes
"Ready For Carriage"
Unit 8:
Cargo Booking Procedures Airline booking systems
Procedures For Booking
Unit 9:
Cargo Automation
Cargo-IMP
EDI
EDIFACT
CCS
Cargo 2000
E-freight
Unit 10:
Air Cargo Rates & Charges
TACT IATA Geographical Areas and Sub-Areas
Brief On The Rates Columns In The Airway Bill
Chargeable Weight
Currencies, Rates and Charges
General Rules
Minimum Charges
GCR, SCR, NGCR and Class Rates
Lower Charges In Higher Weight Category Principles
Precedence Of Rates and Charges
Valuation Charges
Charges Collect Shipments
Disbursements
Other Charges & Fees
Unit 11:
The Air Way bill
Airline AWB
Neutral AWB
Functions Of Airlines and The Neutral AWB
Completion Of The Airline and Neutral AWB
Labelling and Markings
Unit 12:
Cargo Terms and Definitions
Revision
Pre-Written Summative Assessment Paper 1 and Paper 2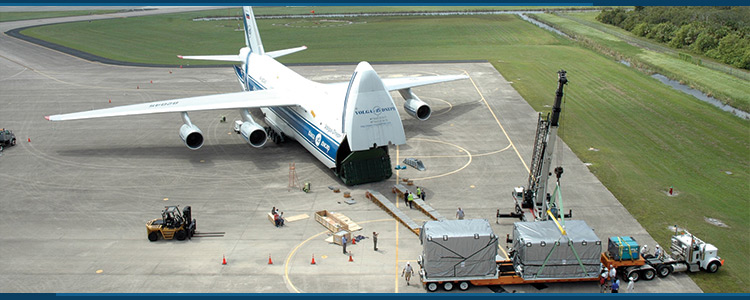 This preparatory program is a step towards obtaining these certificates:
IATA Air Cargo Diploma (DL)
Airside Operations Excellence Diploma
Air Cargo Operations Professional Diploma
CLICK HERE TO REGISTER