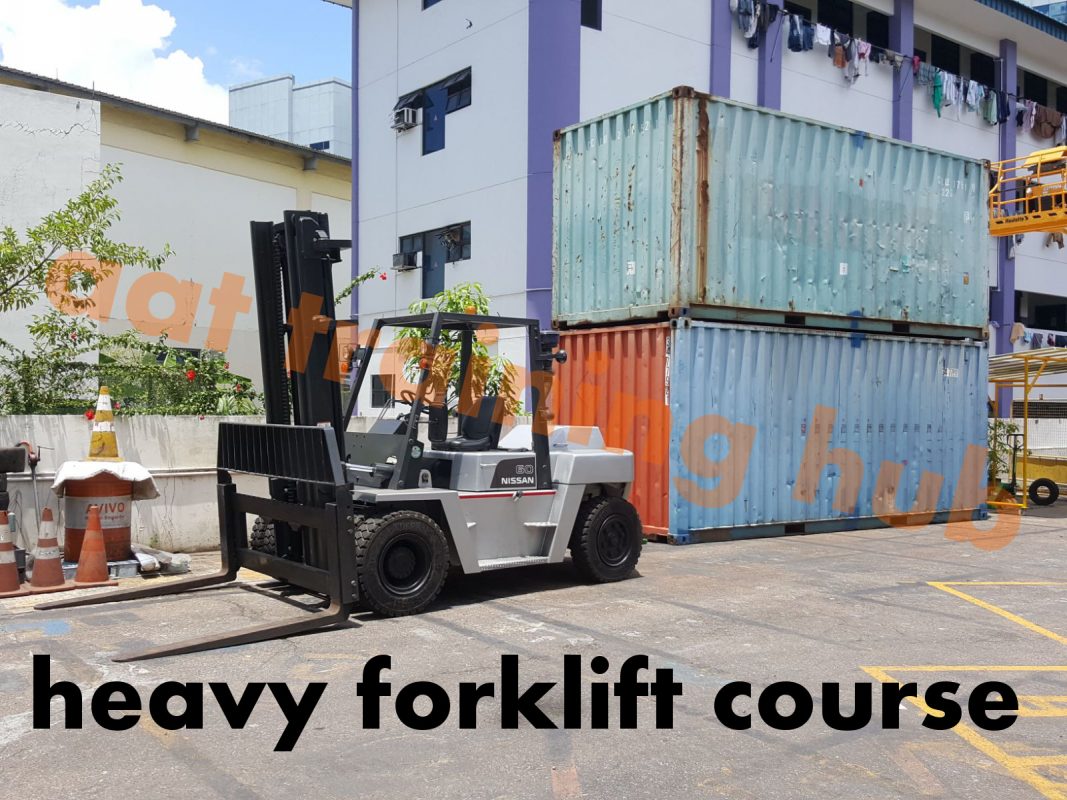 Apply Heavy Forklift Driving Techniques Course Singapore
We conduct heavy forklift courses for drivers and companies who use heavy forklifts(Single Stack Medium Forklifts) in their container/bulk loading operations
This heavy forklift course is an upgrade for forklift licence holders to attain competency in applying the safe operations of heavy forklift activities.
Our participants are usually operating/required to operate heavy forklifts more than 3Tonnes.
With our extensive experience in this course, we give you training quality that is of much higher standards.To date we have trained over 15,000 participants in the safe operations of the forklift!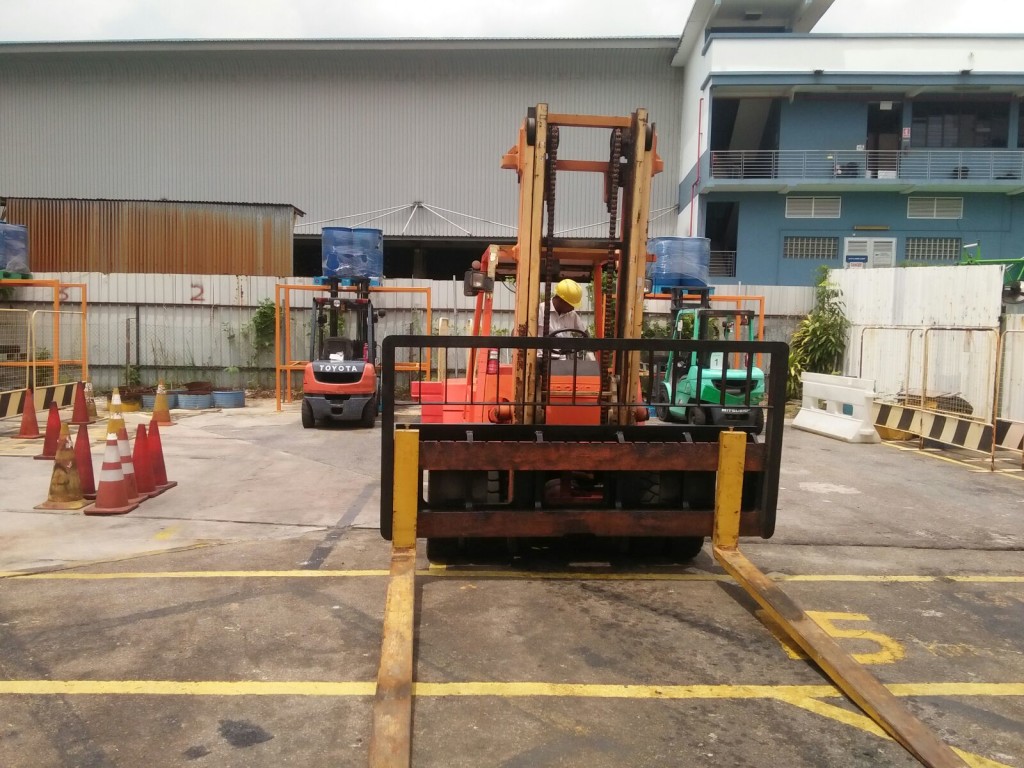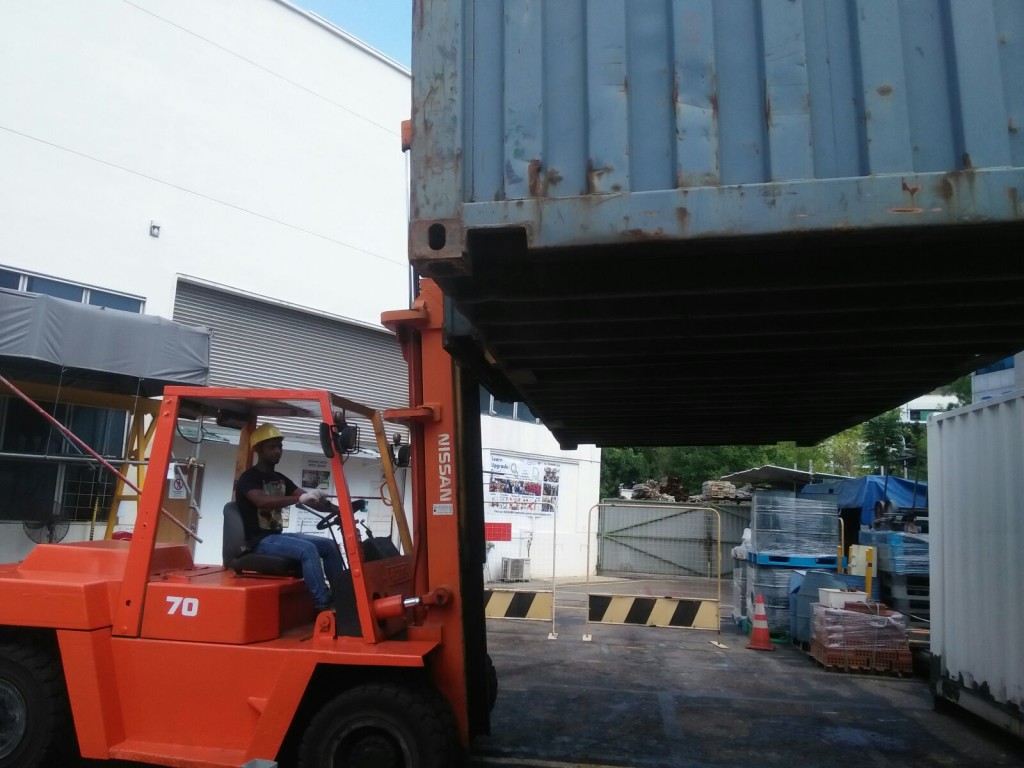 Target Audience:
Warehouse/Logistics/Marine/Workshop staff of all levels and backgrounds, who have some experience in driving small forklifts less than 3Tonnes.
Types Of Forklift Courses Available:
(Free Heavy Forklift Photo ID license for successful candidates)

Heavy Forklift Course (3 Days)
Duration: 9.30am to 4pm
Language: All notes and tests are in basic English
You can attend this Heavy Forklift course if you have a valid WSQ/MOM Forklift driver's licence from any MOM/SSG accredited training centre in Singapore
Course Outline:
Heavy Load Forklift Training:
To safely operate a Forklift machine of 3 ton capacity onwards

Licence valid for all areas in Singapore (except PSA-requires special PSA licence)
Requirements: Participants must already have a WSQ Operate Forklift certificate/card from a Singapore government approved training centre
These courses are for age group 20 to 65.
For learners above 65, a "physically fit" medical report is required from a registered local doctor, when applying for these equipment handling courses.
Cancellation/Refund
For cancellation on the commencement date, 100% of deposit will be forfeited.
For cancellation <= 02 days before commencement date, 80% of deposit will be forfeited.
For cancellation <= 05 days before commencement date, 60% of deposit will be forfeited.
Absent: Total fees shall be forfeited for absenteeism without valid evidence.
Appeal: All appeals for course results to training matters must be in writing to Training Director within 48hrs after the result to our admin office by email: admin@aattraininghub.com
CLICK HERE TO REGISTER FOR HEAVY LOAD FORKLIFT