WSQ-Implement-Incident Management Process
(Emergency Response & Crisis Management Training)-10 CPD points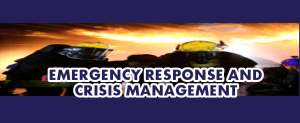 Course ID: PI-PRO-325E-1
Target Audience:
Staff, Supervisors and Managers assigned/potential to be
SMC(Site Main Controller) or SIC (Site Incident Controller) for their facility
Prior Knowledge Required: No prior knowledge required
Certification:
A Statement of Attainment (SOA) from WDA recognised by SCDF will be awarded upon successful course assessment.
10 CPD points awarded by SCDF for Fire Safety Professionals
Content:

Interpret incident management approach and structure to determine the scope and severity of the emergency.

Use incident management knowledge and processes to implement emergency response strategies.

Utilise appropriate communication methods when managing an incident to brief all internal and external stakeholders (staff/public/agencies).

Control and maintain incident management processes to assess the emergency.

Undertake post-emergency evaluation for all parties involved.
Duration: 1 day (8 hours)
Fees: S$400 per delegate (before funding)
Training Location: Parkroyal Hotel/AAT Training Centre
Trainer's Profiles:
Local experts in Emergency Management,Chemical Handling and Asset Protection in Hotels,Hospitals, Retail Centres,Manufacturing, Oil & Gas and Logistics facilities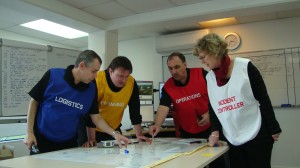 Who needs to attend CERT Training?
On 1st Sept 2013 the Fire Safety Act was amended to include all premises with Fire Safety Managers must set up a Company Emergency Response Team(CERT).
Training Requirement for CERT Leaders
Site Main Controller and Site Incident Controller
WSQ Implement Incident Management Processes (1 day) [For all premises]
Public and Industrial premises that meet any of the following criteria are required to have an FSM and a CERT:
Public Premises:
9 storeys or more(includes basement)
Gross floor area of 5000sqm or more

Designed

occupancy load of 1000 persons or more
Licensed by Ministry of Health as a Hospital
Industrial Premises:
Gross floor area of 5000sqm or more
Designed occupancy load of 1000 persons or more
Petroleum & Flammable Material Premises:
Storage of 5 metric tons or more of Petroleum & Flammable Materials (P & FM)
(Do note that premises will be audited by SCDF under the CERT scheme. If a premises fails this audit, they may be subjectd to re-audit or revoke of the P& FM storage licence.)
Failure to form a CERT:
The owner or occupier of the premises can be found guilty of an offence and is liable for a fine not exceeding $10,000 or imprisonment not exceeding 6 months or BOTH.
 NATIONAL CERT STANDARD