WSQ Respond To Fire Incident In Workplace-RFIW (Tier 3)
(Emergency Response & Crisis Management Training)

Course ID: PI-CP-104E-1
Target Audience:
Staff,Supervisors and Managers assigned to be SIC (Site Incident Controller) or Emergency Response Team member for their facility
(Tier 3, facilities listed in the CERT requirements by SCDF)
Prior Knowledge Required: No prior knowledge required
Certification:
A Statement of Attainment (SOA) from WDA/SCDF will be awarded upon successful course assessment.
10 CPD points awarded by SCDF
8 SDU points awarded by SISO
Content:
Interpret emergency response legislations and guidelines
Identify fire hazard scenarios and conduct situation assessment
Demonstrate use of fire protection systems in the workplaces
Respond to fire incidents using various extinguishing mediums
Handover incident and provide operational assistance to the appropriate body
Duration: 1 day (8 hours)
Fees: $200 (before SSG funding)
Training Location: 24, Woodlands Loop, S738285
Trainer's Profiles:
Local experts in Emergency Management,Chemical Handling and Asset Protection in Hotels,Hospitals, Retail Centres,Manufacturing, Oil & Gas and Logistics facilities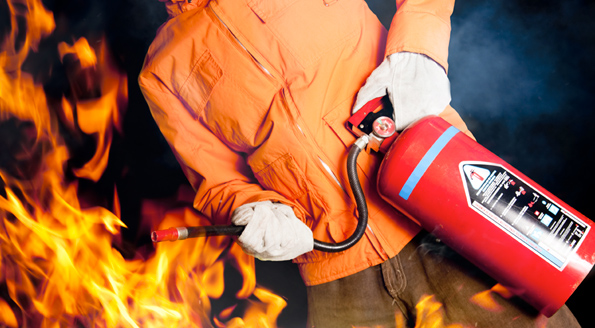 Who needs to attend CERT Training?
On 1st Sept 2013 the Fire Safety Act was amended to include all premises with Fire Safety Managers must set up a Company Emergency Response Team(CERT).
Training Requirement for CERT Members
Site Incident Controller and Response Team Members
WSQ Respond to Fire Incident in Workplace (1 day) [For tier 3 premises] RFIW
Public and Industrial premises that meet any of the following criteria are required to have an FSM and a CERT:
Public Premises:
9 storeys or more(includes basement)
Gross floor area of 5000sqm or more
Designed occupancy load of 1000 persons or more
Licensed by Ministry of Health as a Hospital
Industrial Premises:
Gross floor area of 5000sqm or more
Designed occupancy load of 1000 persons or more
Failure to form a CERT:
The owner or occupier of the premises can be found guilty of an offence and is liable for a fine not exceeding $10,000 or imprisonment not exceeding 6 months or BOTH.
 NATIONAL CERT STANDARD