Immersive Learning Experts in Virtual Reality(VR) Development
Our VR developers and educators create realistic applications that brings a new dimension to learning and infotainment use. 
Leaders in developing Workplace Safety Virtual Reality applications for Multinationals and Enterprises of all sizes
Technology VR/AR Immersive Singapore
We help organisations with turnkey projects in VR:
Photo-realistic environment development for deployment on GearVR,Oculus GO,Oculus RIFT,HTC Vive,Microsoft WMR, Cardboard, Daydream and many other platforms
360 degree walkthrough videos with interaction points
Learning metrics backed by a reliable dashboard accessible via your internet browser for monitoring learner progress
Natural hand tracking module is available for more sophisticated immersive programs
Blended Learning by qualified Industry Experts
HR departments put in plenty of time and effort to manage and ensure a coherent learning system is delivered to all team members.
Our tech and L&D experts help you shorten the learning curve, so that you can focus on what really matters: your content.
Wouldn't it be great to have a standardised program which your staff can access wherever they are, and with minimum effort?
Our AAT mLearn app would be an excellent solution for you! Easy to use and administer via your own customized portal.
Contact us for a demo now!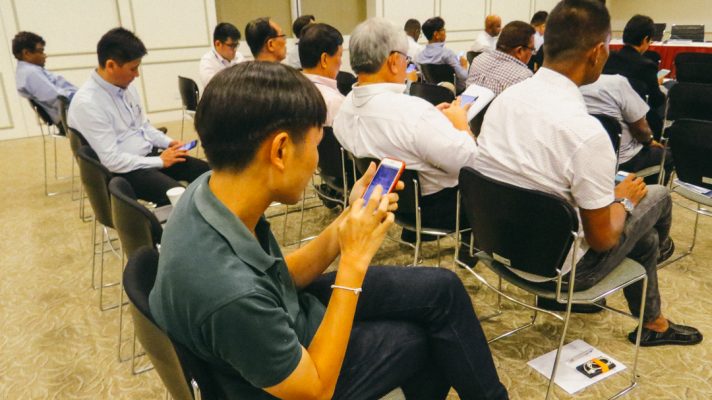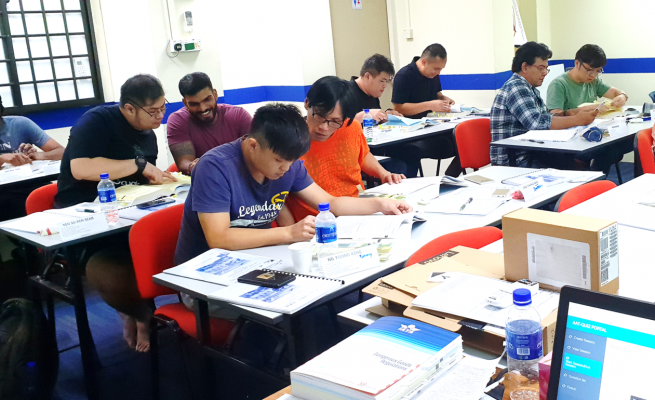 How does Virtual Reality benefit the learner?
Immersive- introduces a realistic environment
Controlled exercises- marked by software, removes bias
Competency based scoring are recorded
Our intention is to brings the learner into a realistic environment,where learners will learn by doing, not just by hearing.
Competency is tested by the learner having to combine his Knowledge, Skills and Behaviour required to perform a task.
Some of our commercially ready programs available for sale as complete packages for your organisation's immediate deployment at an affordable price: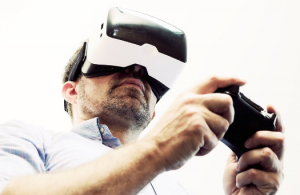 Technology VR/AR Immersive Singapore
Our programmers are:
Diploma in Adult and Continuing Education certified (e-Learning major)
ACTA certified
Extensive e-learning deployment experience
Successfully deployed mobile applications for blended learning(workplace/technology enabled learning)
Curriculum modification for e-learning/technology enabled competency based learning deployment
Industry domain experts with current knowledge and abilities.
Our design team is active in the Singapore WSQ/LSP training industry and are up to date with local and regional industry requirements!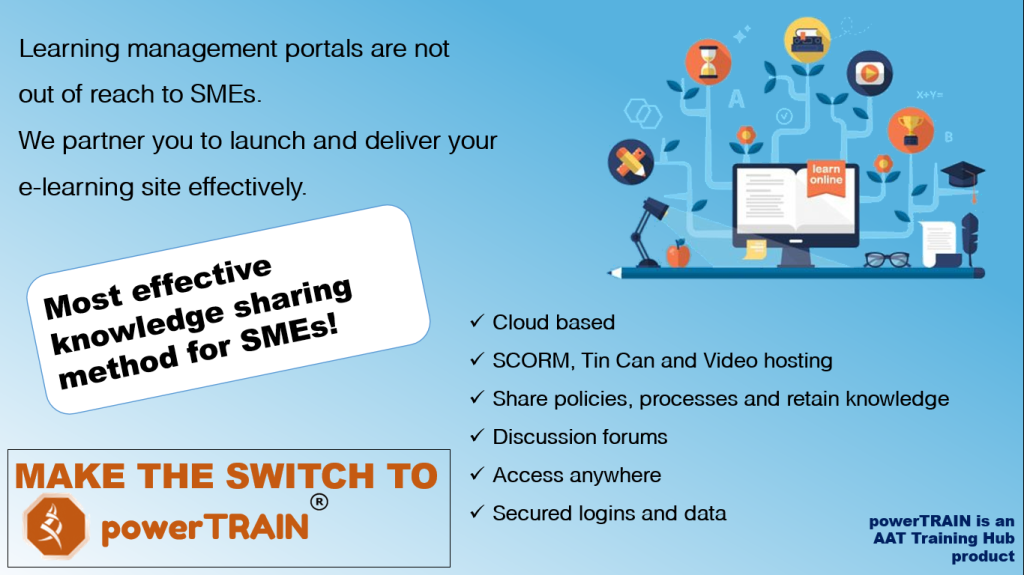 Expertise in Learner training
We provide a reliable end to end e-learning consultancy service where you can tailor learning programs to your own requirements.
E-learning streamlines training requirements for companies of any size and for any subject.
Our e-learning methods allows participants to access tracked learning modules from their mobile devices, without breaking the already tight budgets allocated for HR developments.
Our services also cover the installation of popular LMS portals, so that you do not need to worry about the boring stuff!
Custom Content Development (Competency Based/OJT/Blended learning)

Animations/Video and Audio Studio

E-book Services

Game Based Learning. 

Platform Independent learning solutions.

Mobile Learning solutions.

Interactive Video based Training Capsules.

LMS customization & Implementation Services.

End to End consultation,programming,development and deployment for Virtual Reality applications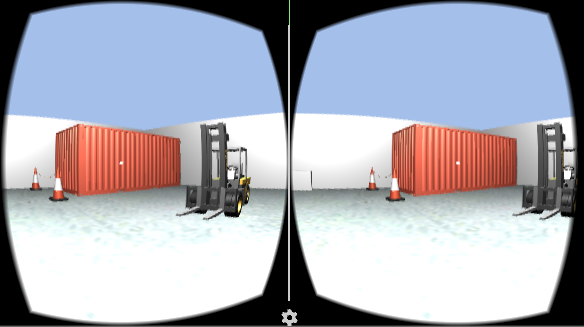 E-Learning is the most affordable and efficient way of broadcasting learning tools from your headquarters or management teams down to the rank and file employees or training participants.
Each staff is given a unique ID to log into the portal,where he/she can access the training materials and tests from anywhere with an internet connection!
Results are immediate visible to the company's management via internet or extracted to an Excel spreadsheet.
This learning method has been proven to be successful in today's global environment,with many multi-national companies adopting this learning method to align their staff to the company's learning plans.
Try for our mobile apps on the iTunes or Android appstore using the keywords:
AAT Training Hub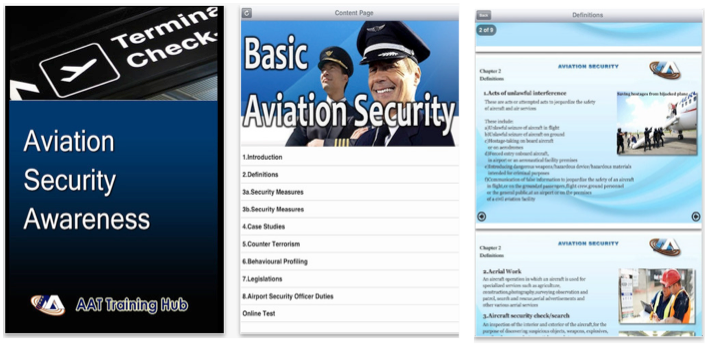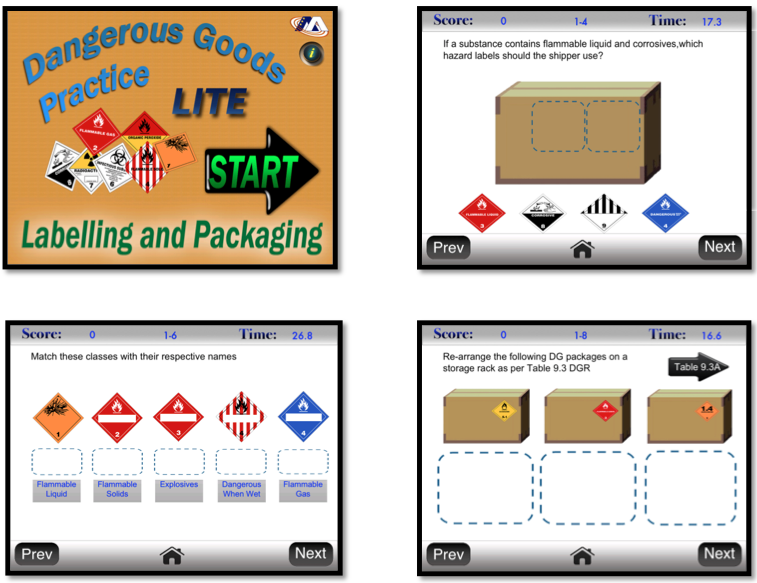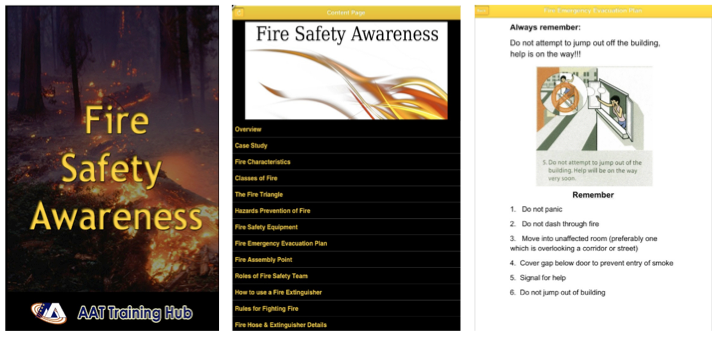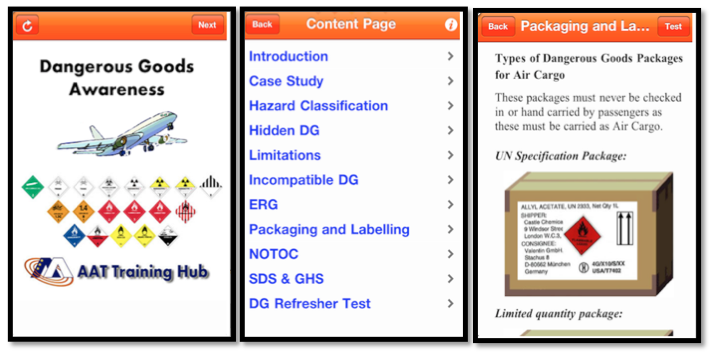 Program development costs are low and companies even have the choice to incorporate their own existing MS Powerpoint lessons.
Contact us now to find out more on how our expertise can help you in your success story and technology compliance requirements!
CLICK HERE TO REGISTER